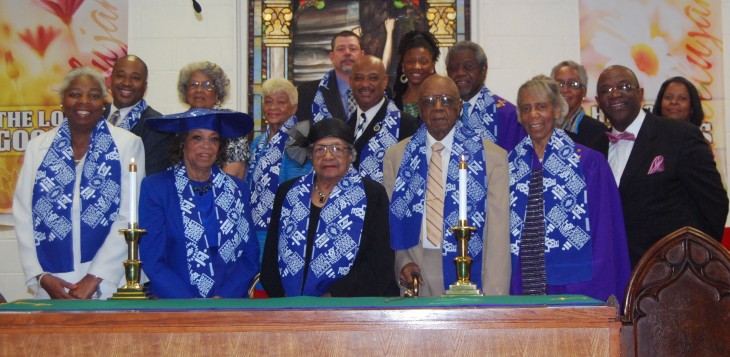 The Lay Organization promotes the teachings of Jesus Christ and the mission of the AME Church. The objective is to have "Christ-centered" members who work in partnership with the ordained leaders of the church to strengthen and enhance the growth and development of the AME Church. Key goals:
Foster the continuous study of the Holy Scriptures and the teachings of Jesus Christ.
Foster a love and appreciation for the rich history and traditions of African Methodism, and
Foster systematic and regular study of The Doctrine and Discipline of the AME Church.
The members of the Lay Organization advocate and model behavior that supports the total program of the connectional, district and local church. We teach and promote Christian stewardship of our time, talents and financial resources. We advocate and support all AME educational institutions, local congregations, constituted authority and leadership.
The Lay Organization of Brown Chapel has 3 annual projects:
Window Rally – for which members count the number of windows in their home, car or van and donate $1 per window.
Ruth L. McLendon Prayer Breakfast – held in memory of our past South Ohio Conference and local Lay president.
Doris L. McAdams Winter Tea – held to honor senior members over 75 years of age for their support, dedication and years of service to Brown Chapel AME Church. Kevin Mays is the current president.
---
Raymond Davis Scholarship
The Third Episcopal District Lay Organization awards scholarships to deserving young men and women to assist them in obtaining a college education. The scholarships are designated for those students planning to attend or currently enrolled at any accredited institution of higher learning. Two of the scholarships are designated for students planning to attend or are currently enrolled at Wilberforce University.
Click here to view and download the 2018 Raymond Davis Scholarship Application.